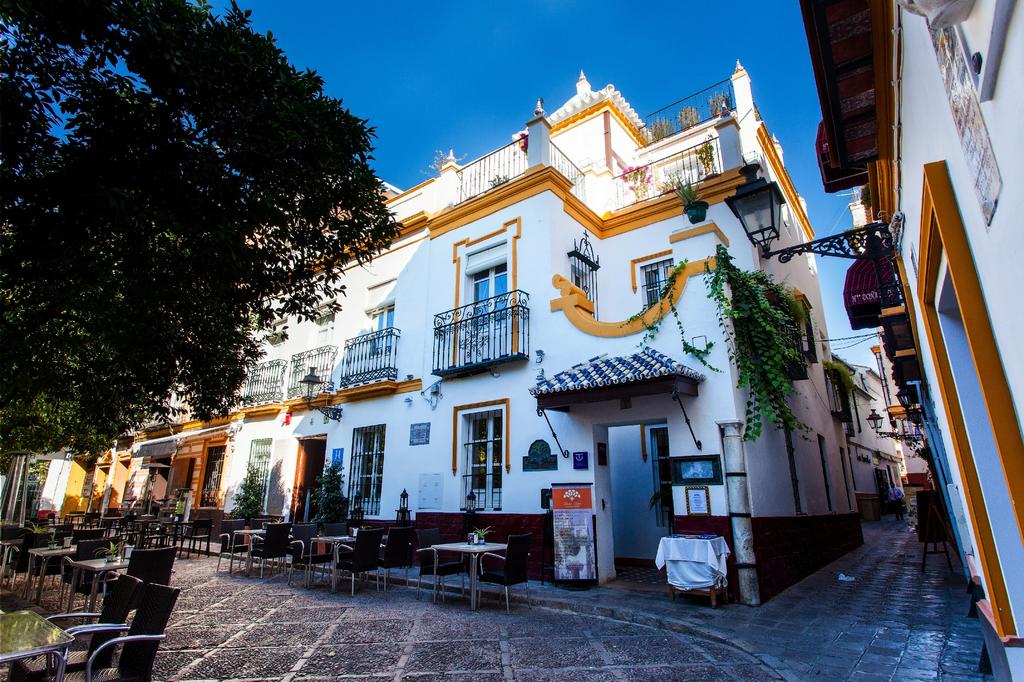 Seville receives many tourists; especially around the celebration of Feria de Abril which is two weeks after Easter You should consider booking your hotel well in advance. There is a shortage of budget hotels as many have been refurbished and they now have a license which allows them to charge more. The best tourist hotels in Seville are:
1. Seville Suites is a great option for a family since you can have a small kitchenette in each room or suite.
2. Alminar Hotel is a modern hotel inside of a traditional house. You will be in the middle of the tourist center so you will find limited parking here.
3. Hotel Amadeus is a converted 18th century mansion and it is run by a musical family. There are 14 wonderfully designed rooms in this hotel and, if you are a musician, you can practice using their sound proof rooms.
4. Hotel Puerta de Sevilla is a small hotel in a great location. The rooms are well-equipped with plasma televisions.
5. Hotel Alcantara is a small friendly hotel with just 21 rooms. You will overlook the hotel's patio so the hotel should be nice and quiet.
6. Un Patio en Santa Cruz is full of the Andalucian décor. The rooms are simple, yet stylish and the view from the roof terrace looks over Giralda, it also have great decoration and furniture, including a perfect state of the walls and roofs.
7. Apartmentos Murillo is another hotel which has other amenities including a full kitchen which might be handy if you are bringing your family here.
8. Alcoba del Rey de Sevilla is a hotel which is best-suited for those who want a romantic getaway. It is small, with just 19 rooms, but that means you will get a more personal service. If you book the Abenamar room you will experience the Islamic influence in the design and a Jacuzzi to relax in each day.
9. Becquer Hotel has been created from a former mansion. You are three blocks away from the bullring, center and cathedral.
10. Dona Manuela is in the middle of Santa Cruz and it is a perfect location if you want to see the attractions. If you are bringing your family to Seville then this is a hotel you definitely should consider.
11. Las Navezuelas has a wonderful view from the private terrace. If you book a studio room, then you will have a kitchen; as well as a bedroom/lounge. It is a family-run hotel with the family pets being around for you to enjoy.